Twelve Pixels is a freelance design website, run by Kristina Guévremont, featuring her work and a design blog.
Hi! My name is Kristina and I'm a freelance graphic designer.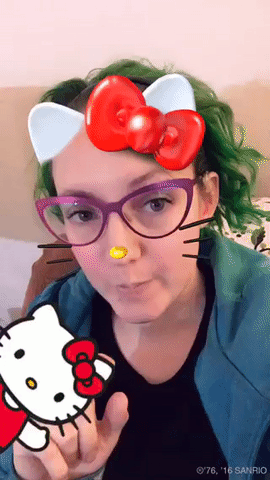 I was born twelve days before Christmas. Me and my rambunctious yet affectionate cat, Sir Magnus Maximus are living in gorgeous Victoria, British Columbia. I'm culturally Deaf and communicate in American Sign Language. Oh one more thing… I LOVE COLOUR… even my name sign means colour! My name sign also represents my generosity and love of sweets.
I've been doing graphic design for 20+ years. Currently, I focus on working with nonprofits, foundations, and community projects.
she got skills
Social Media
WordPress
InDesign
Photoshop
Photography
ASL/English Translating and Captioning
clients i've worked with
Family Network for Deaf Children
MusicMates Inc.
Deaf Youth Canada